WELL....ITS ANOTHER YEAR AND I CAN'T WAIT TO SEE EVERYBODY. WE HAVE HAD SOME INJURIES OVER THE COLD TIME AND I HOPE EVERYBODY GETS BETTER IN TIME TO RIDE TO THIS...IT SHOLD BE A GREAT TIME, THEY EXPECT TO GET A LOT OF PEOPLE THIS YEAR....I WANT EVERYBODY TO COME...EVEN IF THEY CAN'T RIDE THAT DAY...IT WILL BE SO NICE TO GET TOGETHER TO CELEBRATE THE NEW RIDIN' YEAR... I WILL PUT A LINK ON HERE TO GO TO THE WEBSITE OF THE BLESSING OF THE BIKES---->
CLICK HERE... LETS MEET AT LONGHORN....NOT LONESTAR AT 12 NOON THAT SUNDAY...WE SHOULD GET THERE AROUND 1:00 AND HANG OUT BEFORE THE SUN GOES DOWN...CALL ME
MAY 6TH EASTERNS OPEN HOUSE
EASTERN CYCLE IS HAVING ITS YEARLY OPEN HOUSE WITH A LOT OF CUSTOMS, PEOPLE AND FOOD, ALSO DANIELS IN ELKRIDGE IS HAVING SOMETHING FOR THE BIKE SHOP NEAR IT THE SAME DAY. NOT MANY TIMES WE GET A "TWO FOR" OUTING SO LETS TRY TO HIT BOTH. HOW ABOUT ANYONE CLOSE BY WHO WANTS TO RIDE UP TO EASTERN FIRST PLAN TO MEET AT LONGHORN AT 12 NOON. LETS GO UP TO EASTERN TO GET SOMETHING TO EAT AND THEN HEAD UP TO DANIELS TO GET SOMETHING TO DRINK1 HEH! HEH! SOFT DRINKS ONLY! HEH! CALL ME AND LET ME KNOW OR EMAIL ME IF THIS SOUNDS LIKE A PLAN...SEE YOU SATURDAY! HERES THE LINK FOR EASTERN----> CLICK HERE...
MYRTLE BEACH AND ROLLING THUNDER
MYRTLE BEACH LIVED UP TO ITS REPUTATION AND THE GOOD OL NAACP DID NOT DETER THE BIKER FUN AS WE HAVE HAD IN THE PAST...I CANT GO INTO MUCH DETAIL BECAUSE JUST LIKE VEGAS...WHAT HAPPENS IN MYRTLE BEACH STAYS IN MYRTLE BEACH...AMY I HAD A GREAT TIME AND I HOPE TO SEE YOU AGAIN NEXY YEAR!!! JO-BOO AND I HAD A GREAT RIDE DOWN THIS YEAR...AND COMING BACK WAS VERY SMOOTH...WE LOOK FORWARD TO BIKE WEEK IN OCEAN CITY TOO.. SUNDAY, SUNDAY, SUNDAY..IS THE RIDE TO THE WALL...I REALLY DONT WANT TO PARADE BECAUSE IT MAKES YOUR BIKE OVERHEAT, BUT I WOULD LOVE TO MEET AT SOME PLACE IN THE CITY OR EVEN COME BACK TO LIKE DANIELS TO HAVE THAT AFTER RIDE "SOFT DRINK"...HEH! LET ME KNOW. ON A SAD NOTE, 5 PEOPLE DIED AT MYRTLE THIS YEAR AND 25 IN DAYTONA...AS OF THIS WRITING I WAS COMING HOME ON ROUTE 1 AND CONTEE ROAD AND A BIKE HIT A POLICE CAR AND EXPLODED INTO FLAMES....I LOVE YOU ALL LETS NOT LOSE ANYONE THIS YEAR....ALSO PONCH IS OUT OF THE HOSPITAL AND I WANT TO WISH HIM THE BEST AND KATHY HAPPY B-DAY...I THINK I AM CLOSE THIS YEAR FOR HER B-DAY....THATS ALL FOR NOW...TALK TO EVERYONE SOON.
7TH ANNUAL COPS RIDE
FIRST OF ALL I WANT TO THANK BONNIE AND STEVE FOR HAVING A GREAT MEMORIAL DAY POOL/TIKI-BAR/COOKOUT PARTY AT THEIR HOME...IT WAS A GREAT TIME AND IF YOU MISSED IT ...SHAME ON YOU!!! THE COPS RIDE IS JUNE 11TH...THE PRICE IS $25 WHICH INCLUDES LUNCH (FOOD BY OUTBACK) AND A TEE SHIRT...AS USUAL THE MONEY GOES TO THE SURVIVING FAMILIES OF POLICE OFFICERS KILLED IN THE LINE OF DUTY...GREAT CAUSE....AND LOTS OF BIKES.... IF YOU HAVE NEVER BEEN TO THIS YOU CANT BELIEVE HOW MANY BIKERS SHOW UP FOR THIS....ALSO THERE IS A BAR FOR THOSE OF YOU THAT MIGHT WANT TO HAVE "SOFT DRINKS" AFTER THE EVENT...ITS A GOOD TIME AND THERE ARE "FREEBIES" 50/50 RAFFLES AND VENDORS TOO. WHAT ELSE ARE YOU GOING TO DO ON A SUNDAY MORNING/AFTERNOON...IT STILL GIVES YOU THE REST OF YOUR DAY TO DO SOMETHING TOO...PS PAULA YOUNG FORMERLY OF WMZQ WILL BE THERE "HANGING OUT" WITH US TOO. HERES THE PLAN....EVERY HARLEY DEALERSHIP IN THE WHOLE STATE GOES TO THIS SO YOU DONT WANT TO LEAVE LATE...OTHERWISE YOU WILL BE BEHIND A LOT OF BIKERS...LETS MEET AT LONGHORN AT 10:00 SO THAT WE CAN ROLL OUT AT 10:30 ON THE DOT....ITS ABOUT 17 MILES TO UPPER MARLBORO, SO IT WONT BE A LONG RIDE...TELL YOUR FRIENDS AND COME ON OUT....NICE BIKES , NICE PEOPLE, GOOD CAUSE...SEE YOU ON JUNE 11TH AT 10:00 AT LONGHORN STEAKHOUSE IN LAUREL. BE SAFE!!!
NEVER NEVER WILL BE AT THE CALIFORNIA INN ON JUNE 24...MAKE PLANS TO BE THERE...IF YOU LIKE CLASSIC ROCK AND HAVEN'T SEEN THIS BAND....NOW IS THE TIME...MARK THE DATE!!!!!!
UPDATE!UPDATE!UPDATE!
BONNIE AND CAROL ARE RUNNING A BIKESHOW AND BAKESALE SATURDAY JUNE 10TH AT THE NORTH ARUNDEL CHURCH IN GLEN BURNIE FROM 12 TO 5. THERE WILL BE FOOD, MUSIC...(THE BAND "SURREAL" IS PLAYING!!!!!!)AND THERE IS NO ADMISSION FEE....YEP! THIS IS A FREEBIE THING! THERE IS FREE REGISTARTION IF YOU WANT TO PUT YOUR BIKE IN THE SHOW AT 11 AM. THE ADDRESS IS 7610 B and A BLVD IN GLEN BURNIE. THIS SHOULD BE A GOOD TIME...I CANT SEE BONNIE AND CAROL NOT HAVING A GREAT PARTY...HEH! ALSO...I WILL NOT BE AT LONGHORN SUNDAY MORNING...I AM GOING TO LODGE 89 TO HELP PERCY SET UP....THE LODGE IS OFF 202 IN UPPER MARLBORO....2905 OLD LARGO ROAD...CANT MISS IT!! HERES A LINK TO MAPQUEST IF YOU WANT DIRECTIONS TO THE BAKE SALE OR THE COPS RIDE. HOPE TO SEE YOU THIS WEEKEND.---> CLICK HERE...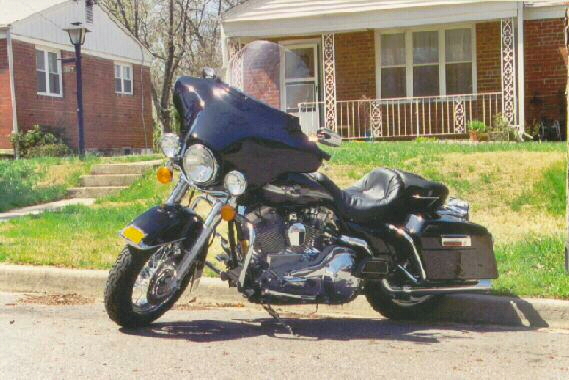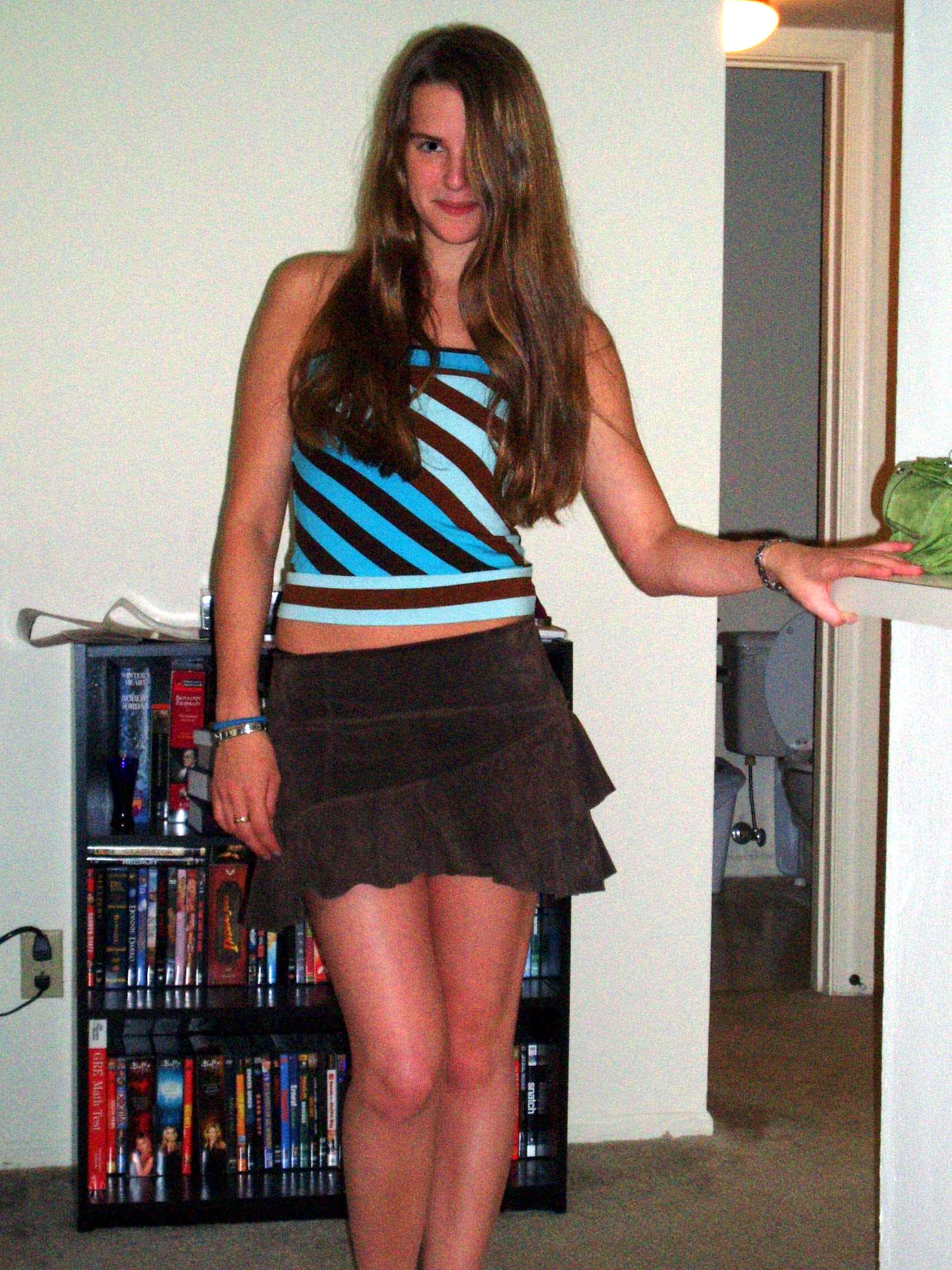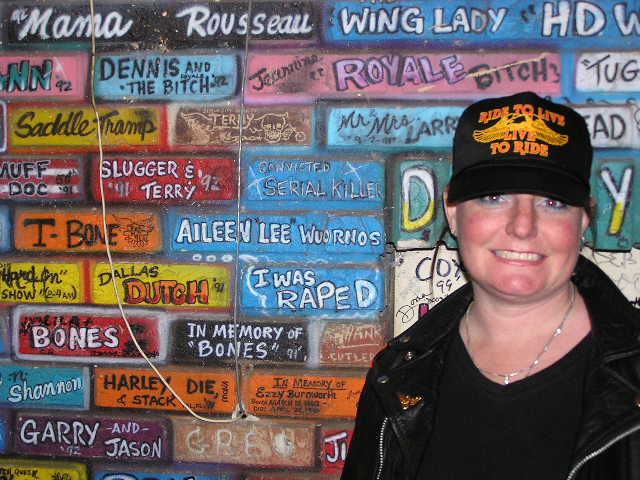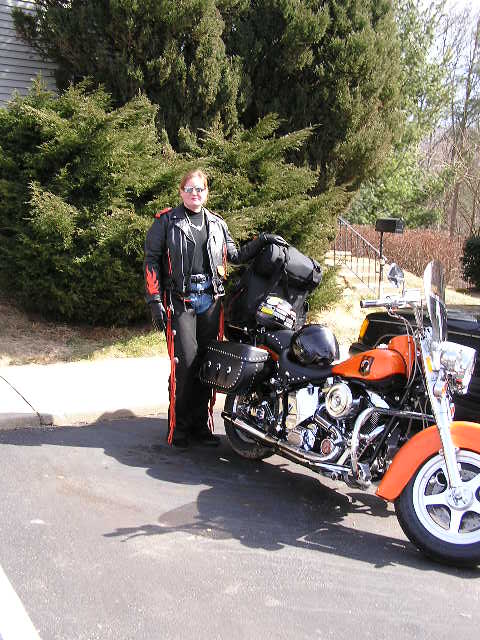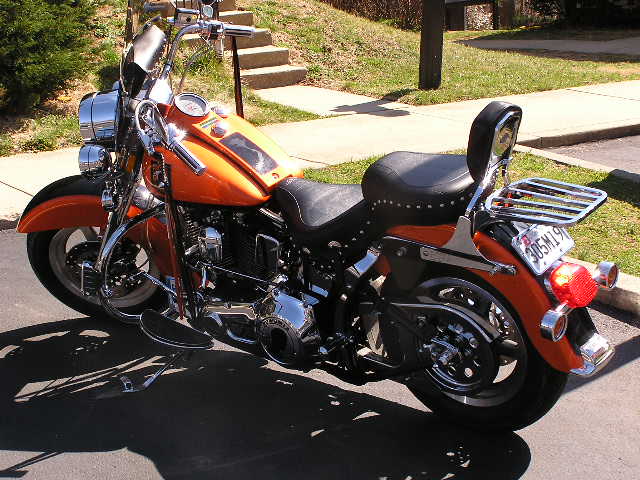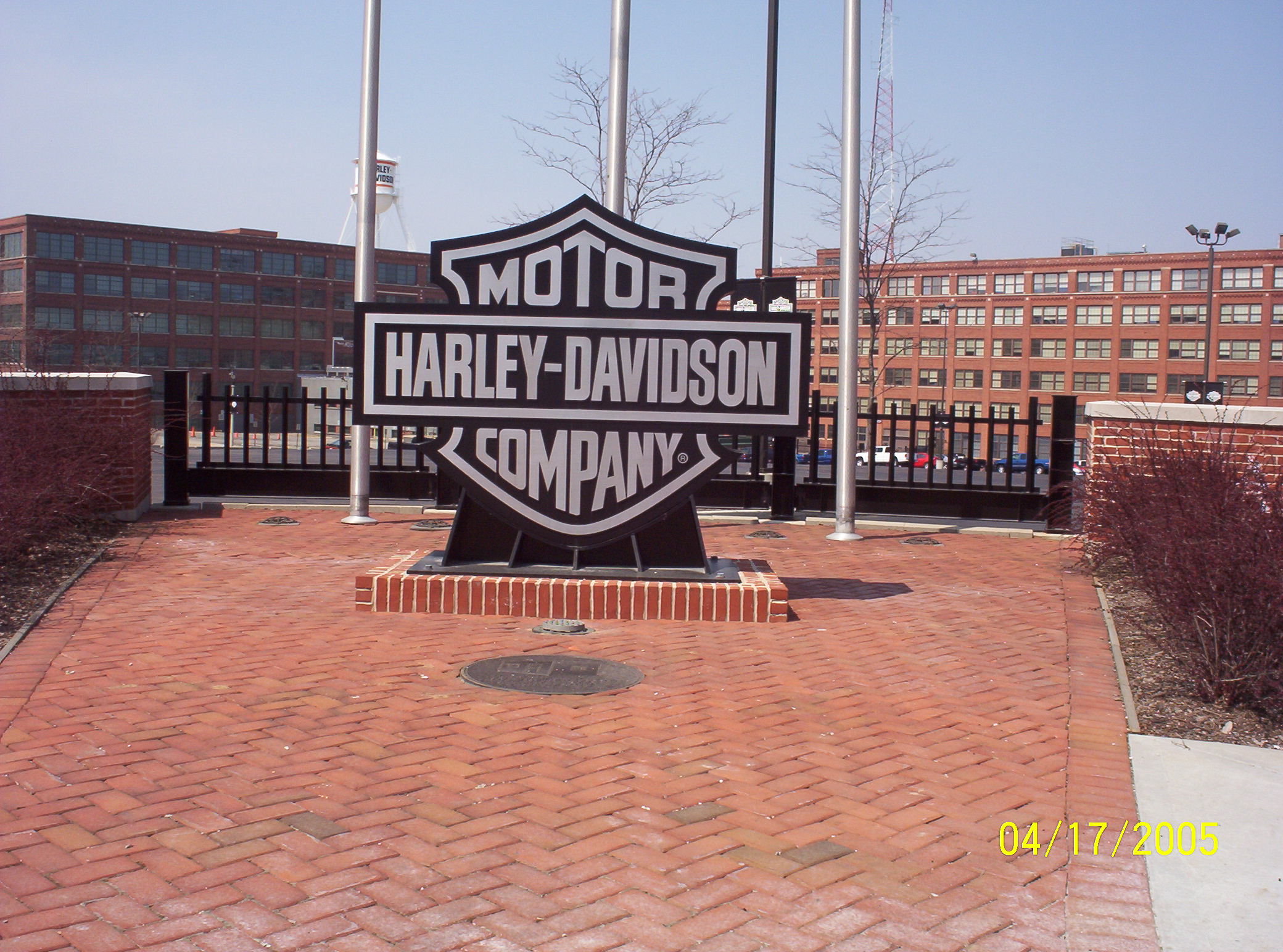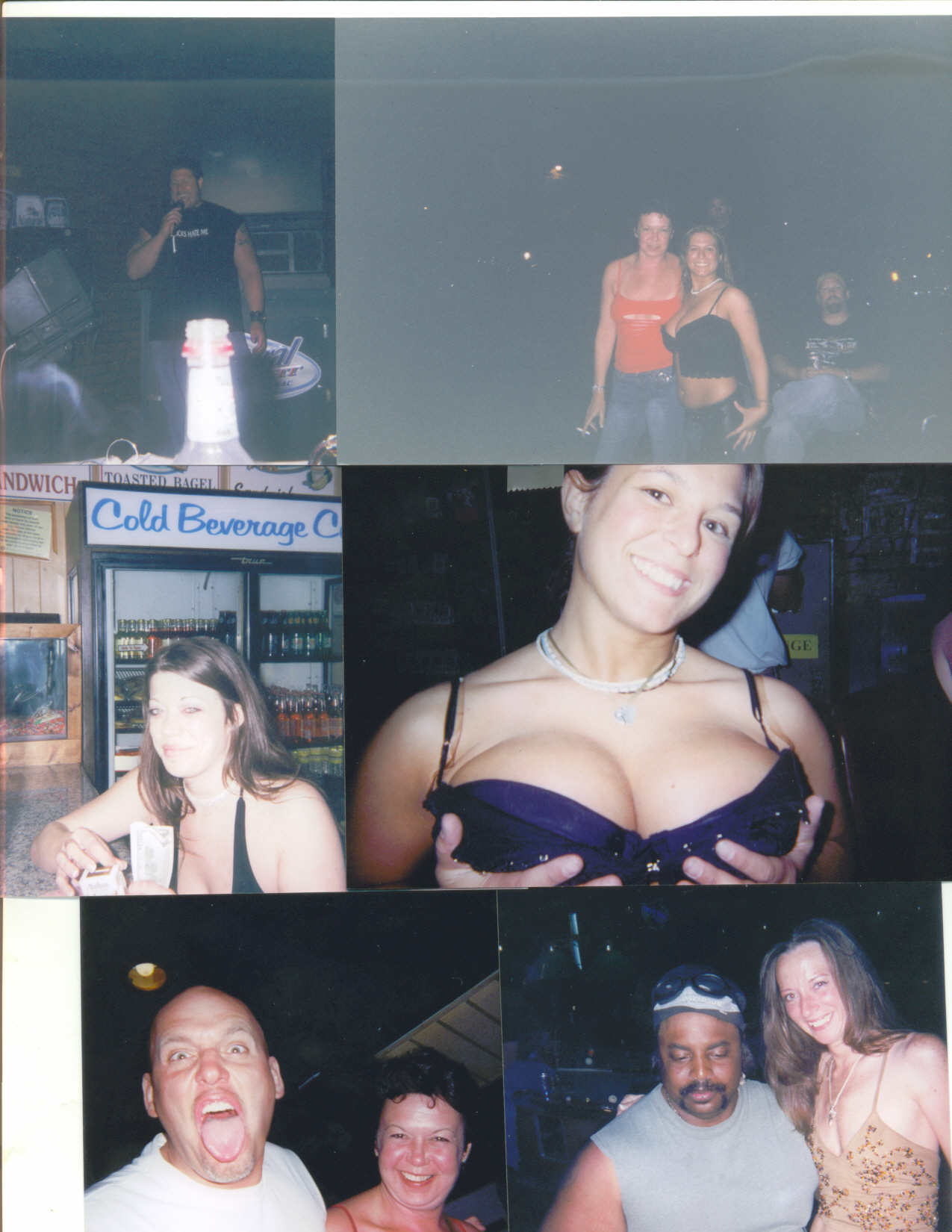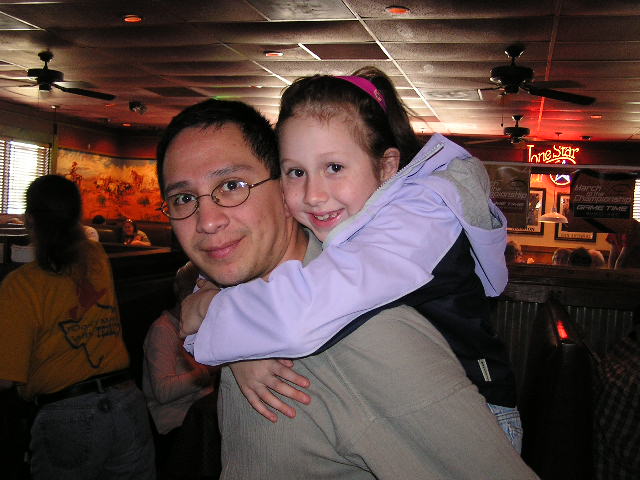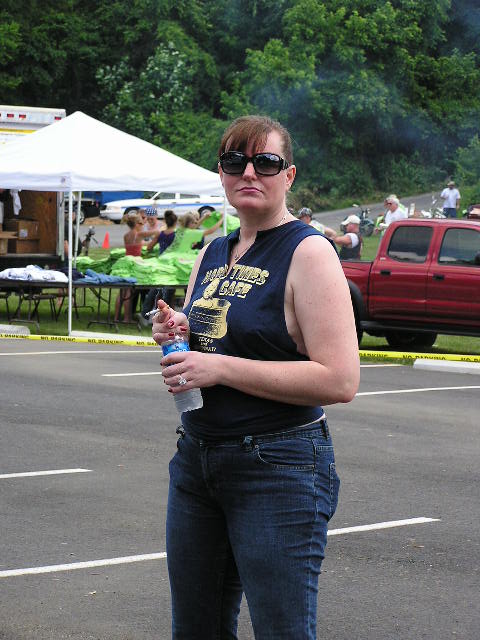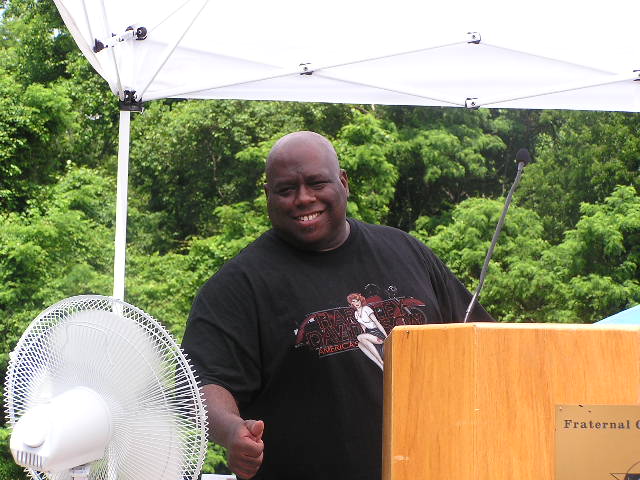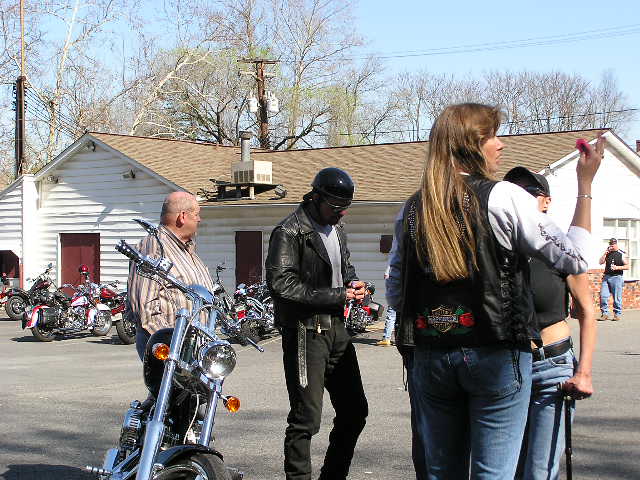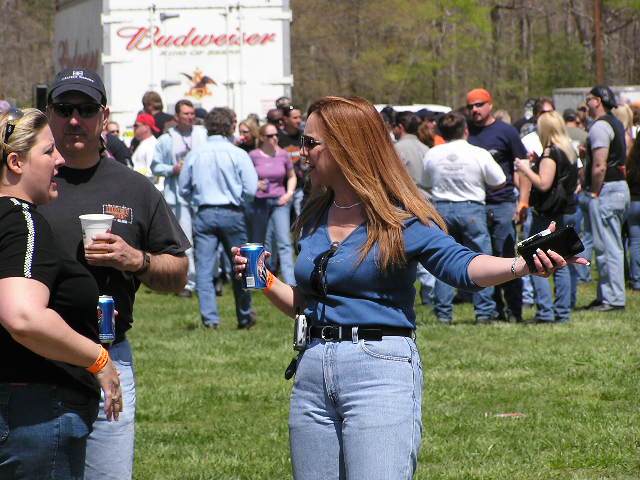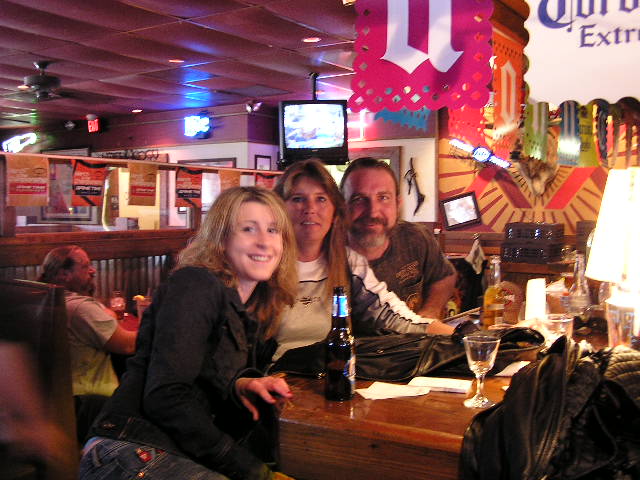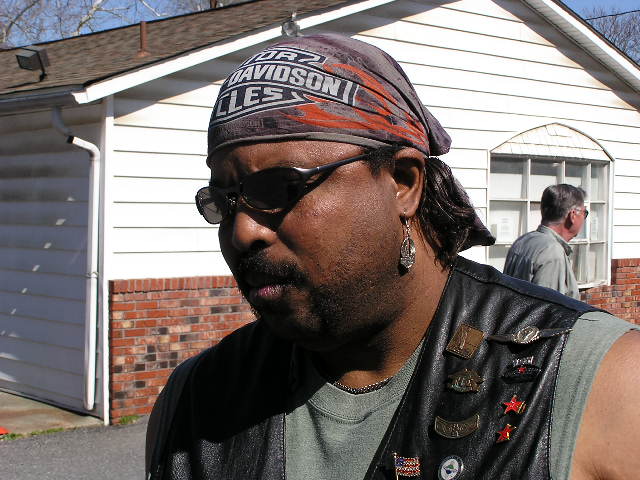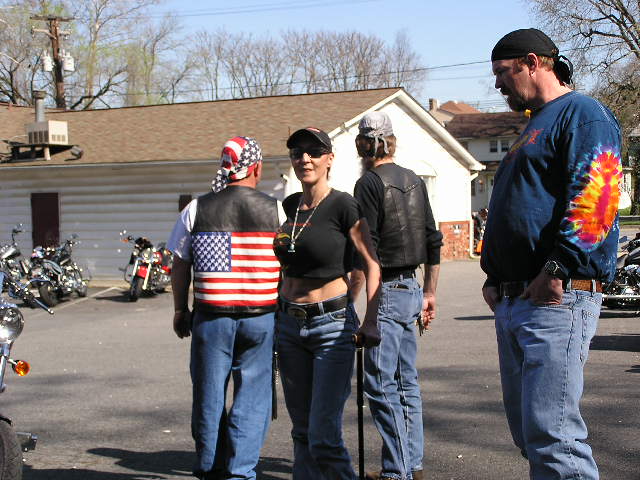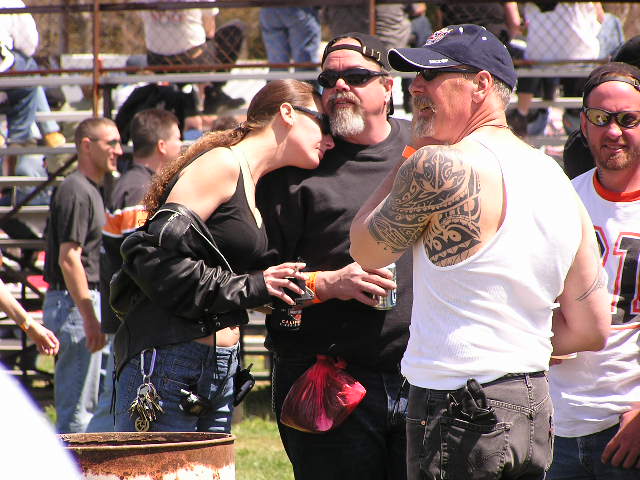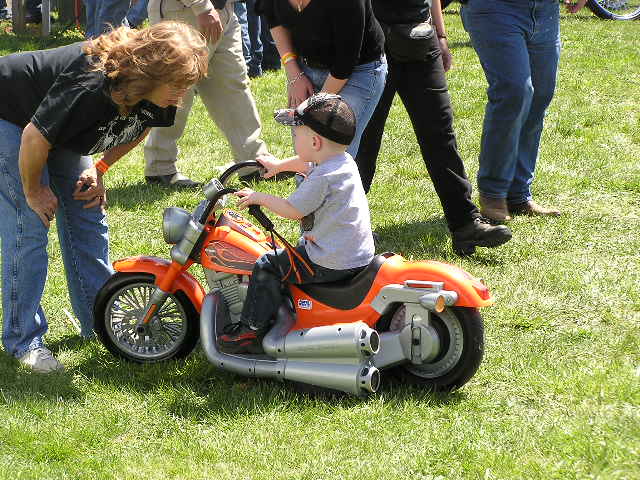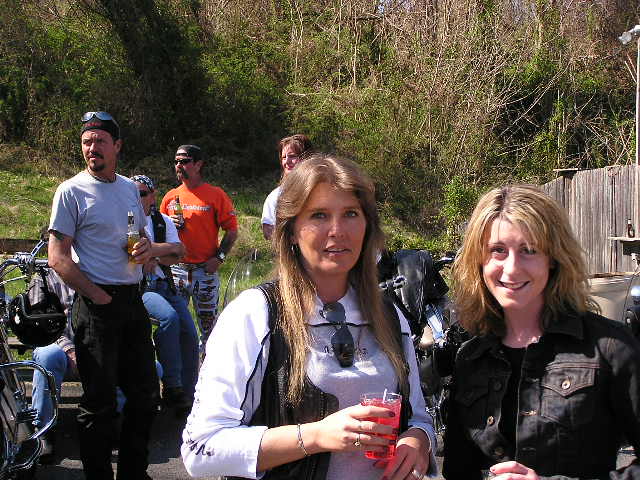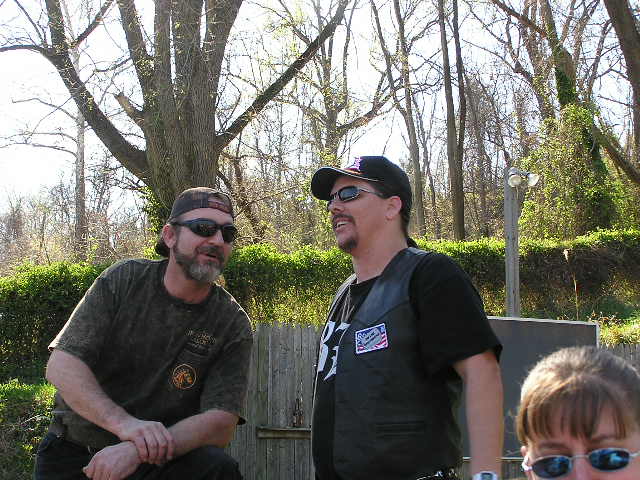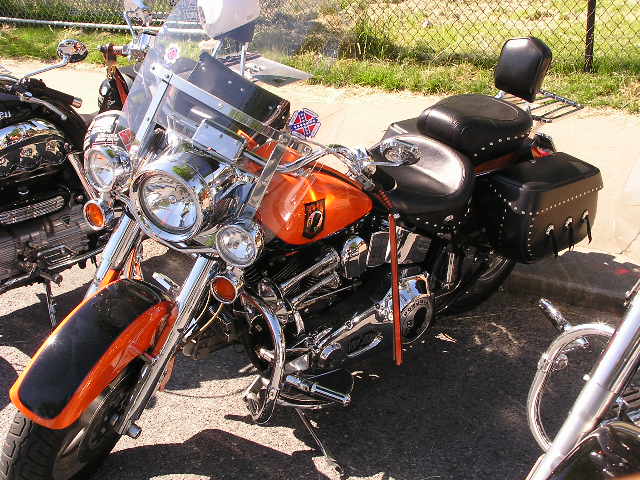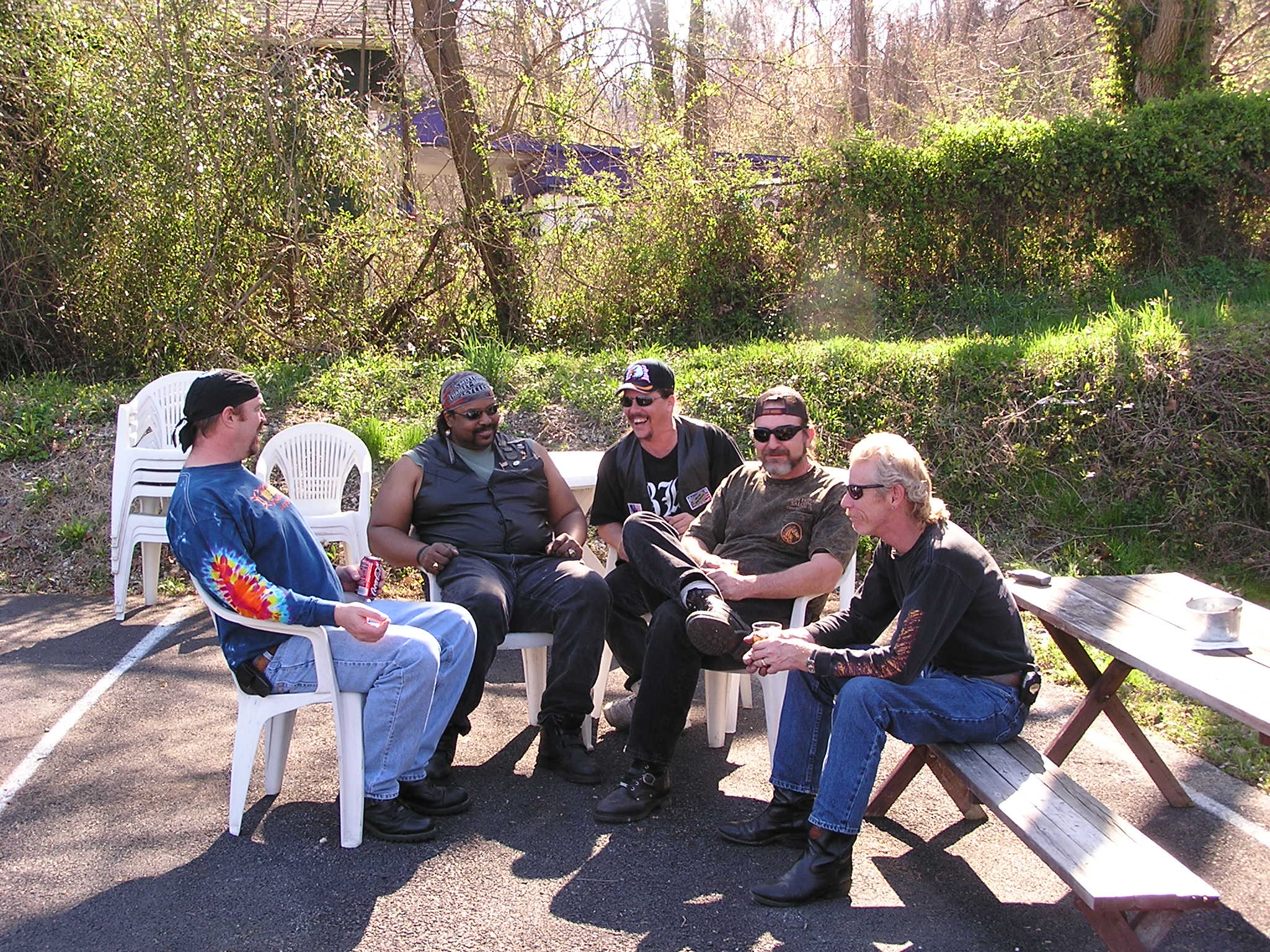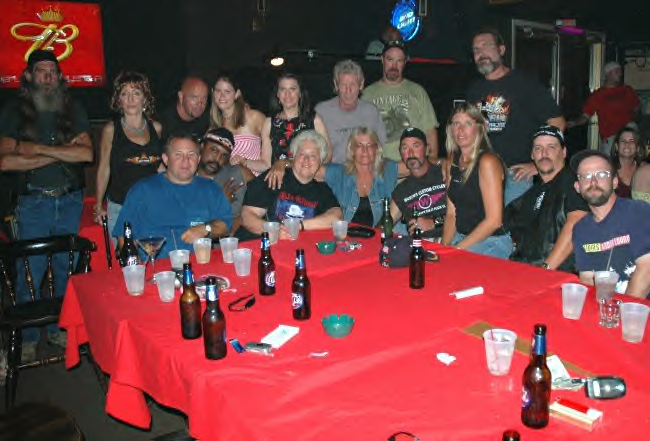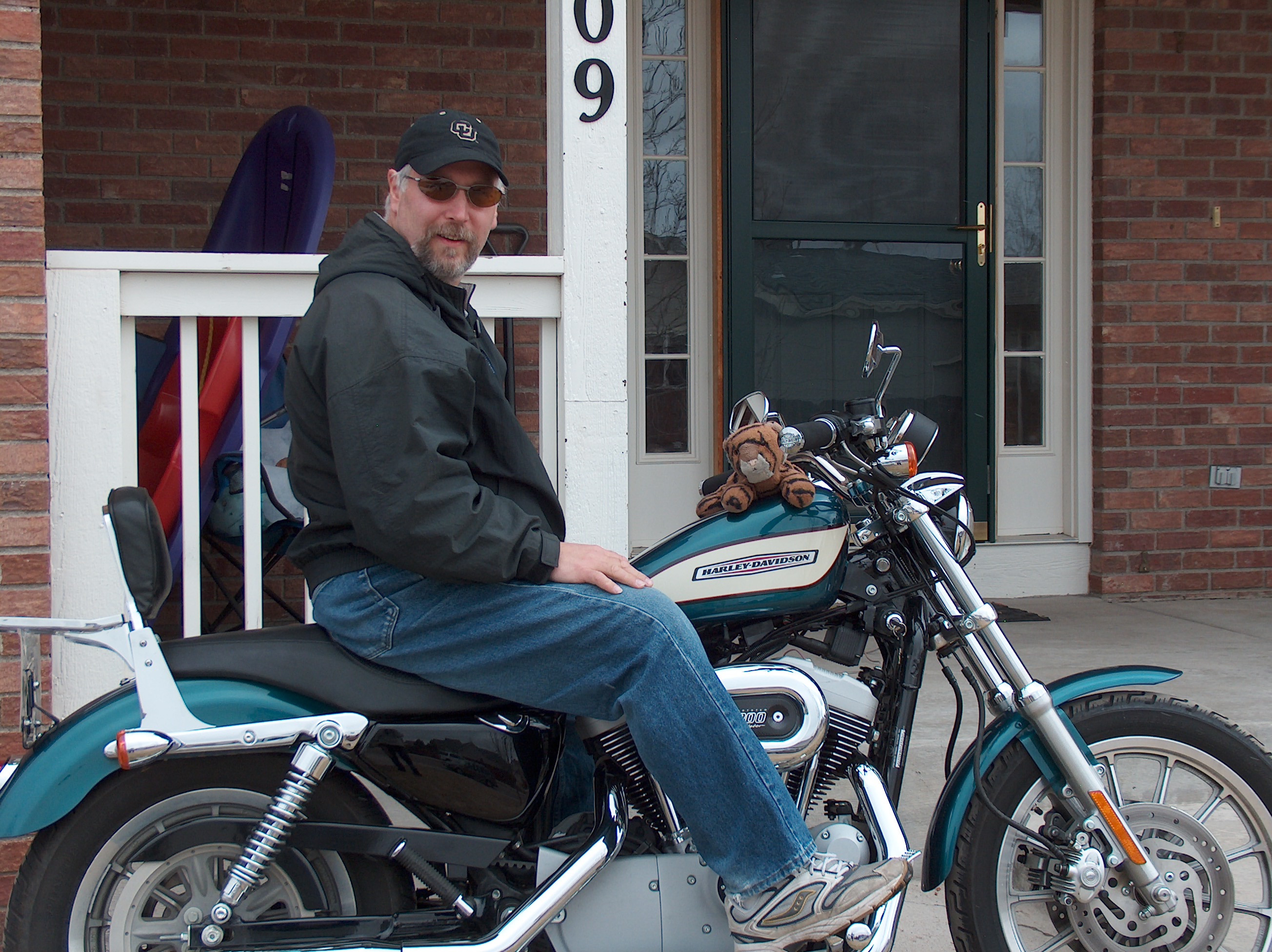 SEND ME PICTURES!!! NEED THEM ON THE WEBSITE!!!
---